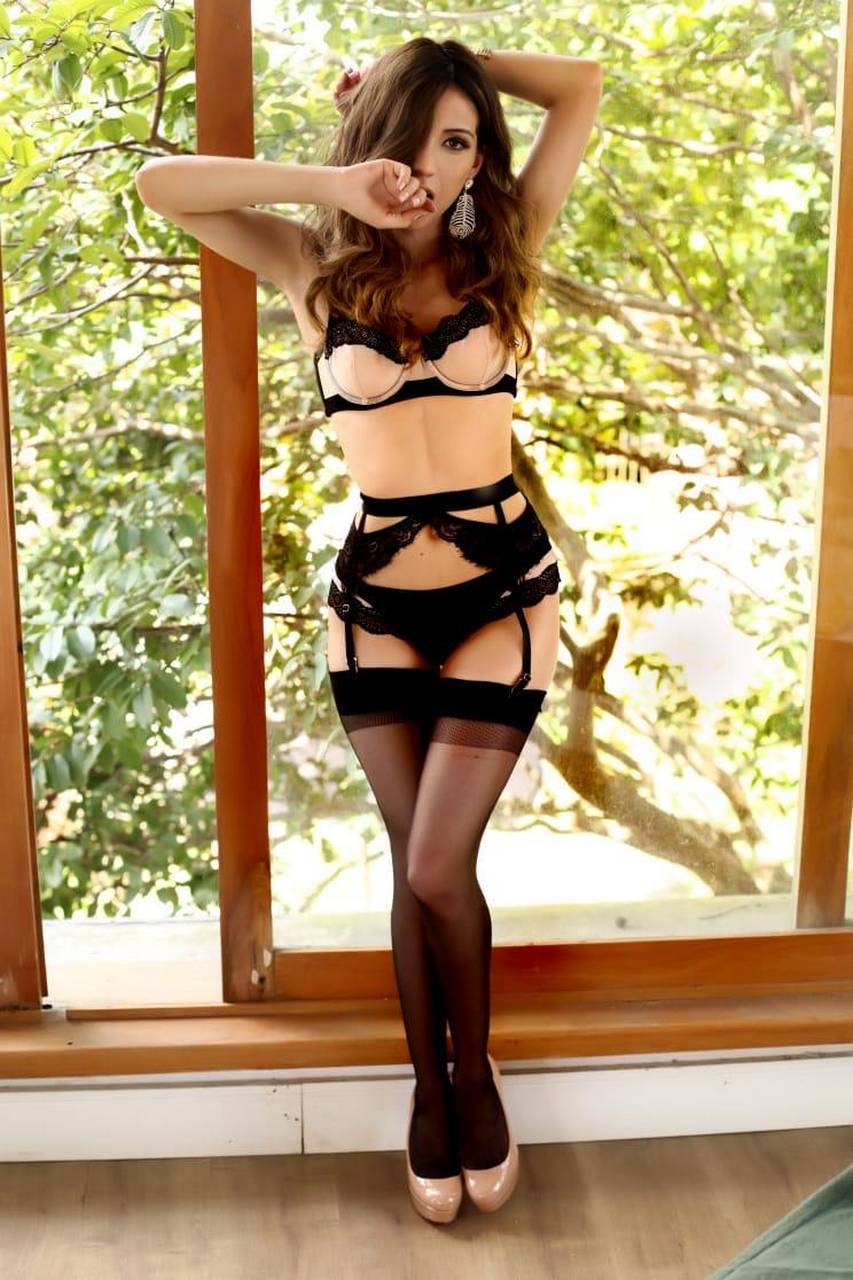 Thank you for giving me a minute of your time to get to know me!
I'm Ninna Sky an exotic mix of Czech & American heritage.  Although young and a lot of fun, I can equally be  classically sophisticated when that is appropriate.  My friends tell me I have a mischievous sense of humor paired with a very happy outlook on life.
I have deep green eyes, beautiful brown hair, a model's figure and skin as white as porcelain.  I hope you can see as much from my recent photos, but you cannot hear is my sexy accent, or feel my gentle touch. You'll simply have to come and see me to experience all I have to offer.
I like good restaurants and bars, always in good company, when the cuisine often depends on my mood (but I can tell you that I adore sushi). To compensate for my love of good food, I visit the gym frequently to maintain my figure.
Traveling is my favorite pastime. I have a great collection of stories from around the world and am always planning my next trip. Why not ask me and maybe we can travel together.
It's in my nature to be affectionate and kind so I appreciate generous, respectful, and polite companions.
Do come and join me, I'm sure we will have unforgettable moments!
DC: Nov 4-6
If you'd like to know when I'm touring to your city, please send me a request.
MeetNinnaSky@gmail.com | © 2020 NinnaSky.ch | Design by StickySites.ch